Description
Drugfield penecillin skin ointment are effective against all microorganism susceptible to Penecillin. Maximal concentration of penecillin at the site of infections is reached by topical application, which could not be achived by general treatment. The process of healing is accelerated by relatively small amounts of penecillin. 
HOW TO USE
Apply a sparing amount of the ointment to the inverted low eyelid to every 6-8 hours 
Apply for skin in a thin layer to the affected area 2-3 times daily. Cover with sterile dressing in order to avoid contamination of the affected area.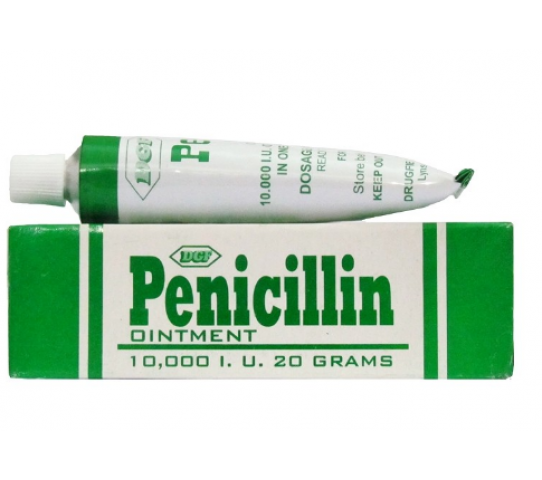 SIDE EFFECT
Penecillin ointment applied in optimal amount are relatively well tolerated. Allergic reactions may occur at the site of application but they will disappear after the cessation of the therapy.
Payment & Security