Description
Wellwoman Micronutrient Supplement Micronutrient capsules with Evening primrose and Starflower Oils, designed for women 30 capsules 
What is Wellwoman tablets used for?
Wellwoman Micronutrient Supplement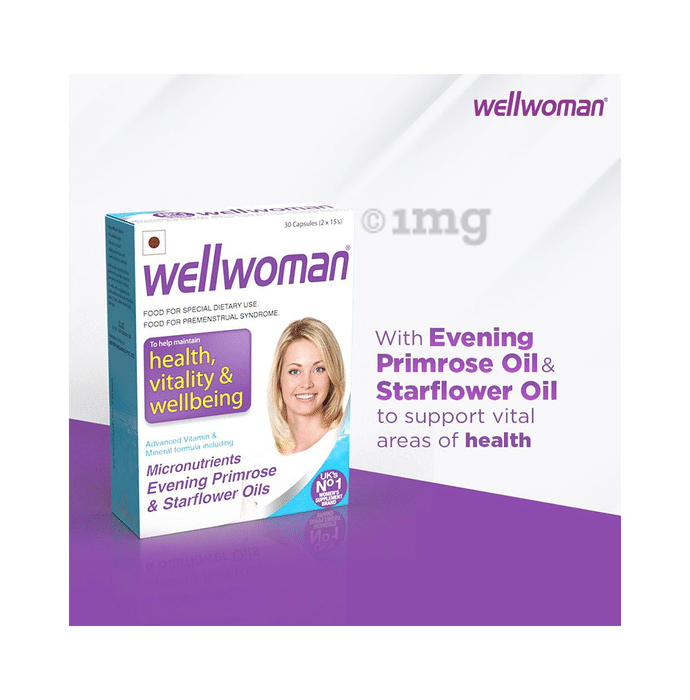 Does Wellwoman make you gain weight?
Can taking a multivitamin expand your waistline? The short answer is no, but if you are having troubles with weight gain and are taking dietary supplements, then read on
 Wellwoman Micronutrient Supplement
How do you take Wellwoman capsules?
One tablet per day with or immediately after your main meal. Swallow with a full glass of water or a cold drink. Wellman should only be taken on a full stomach. It is effective as it claims for overall women health.
Payment & Security